I'm not so good with the lace.
I don't know what it is, but I am lace-impaired. I managed to finish two repeats of the pattern on the Dream in Color shrug, but boy, oh boy, it was slow going: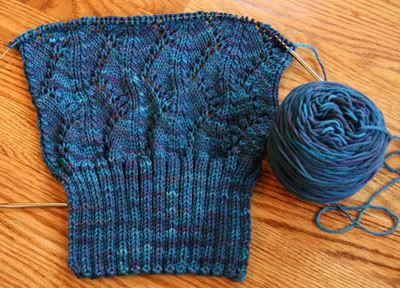 Many rows were tinked and re-knit to get to this point.
Only seven more repeats to go!
I know that I am late to the Flickr game, but I created an account to save some of
my photographic experimentations
. We took the Lensbaby out for a spin this Saturday. I am still learning how to use it, and it takes me dozens of shots to get just one keeper. I am looking forward to lots more practice time, and hopefully I will get better at using it than I've proven to be at lace knitting!
Labels: Dream in Color shrug