Long time, no see.
We are back from the UK, which makes me very sad indeed. Though I packed yarn enough for two pairs of socks, I hardly knit at all! I had every good intention of coming back with at least one finished sock, but by the end of our days on vacation, I was so exhausted that I fell asleep straight away, or after reading a bit. Though I did not knit much, I did manage to finish a couple of
good
books
.
However, I did bring back photographic evidence that I
did
knit a little. Here I am knitting in the train station in York, England: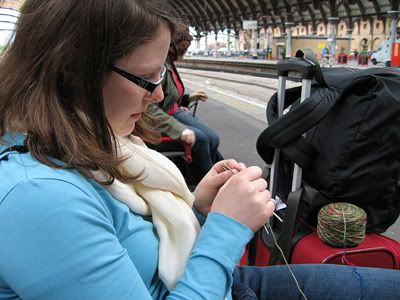 And on the train ride to Keswick, England: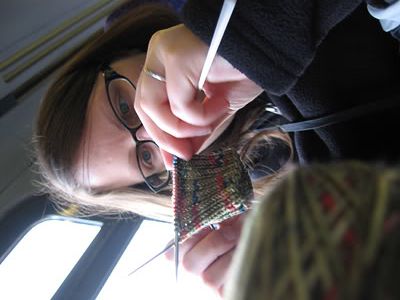 Where they had lots of these: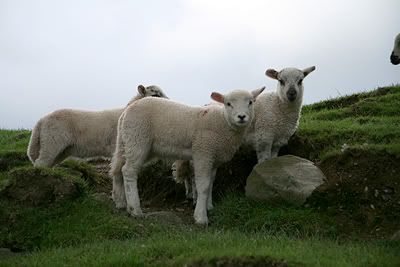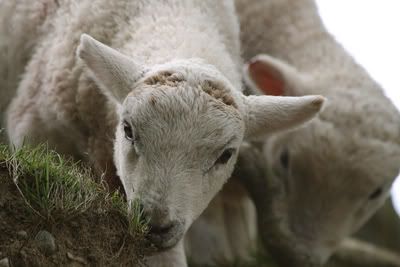 And where I knit in a sheep pasture, with the sheep, along Derwentwater: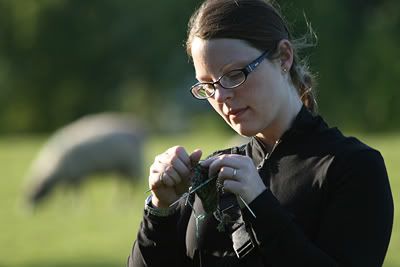 We had a fabulous time, though I must say that I am having a difficult time getting back into the swing of things here at home. I'm back at work, of course, and we're slowly getting the house back in order, and ready for summer. I am looking forward to getting back into the knitting swing of things next week when the Hurricane Knitters meet at Barnes & Noble!