Out of the pool.
Since I just couldn't prevent those Koigu socks from pooling, Stella took the yarn away from me and gave it a try: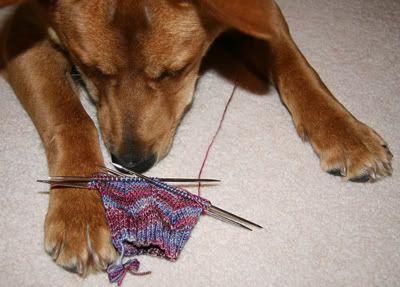 She asked, "What was your problem with this yarn? It didn't pool for me." Stupid, know-it-all dog. She just tried a different
pattern
, and lo and behold, the pooling has ceased. Smartypants. I'm not sure if I like the quasi-striping, but we'll see how it goes. When I told her that I could take it from here and tried to take the sock from her, she slapped her giant paw right over it: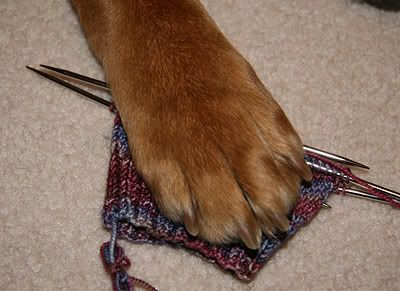 Geez, talk about being posessive.
While she was at it, she also started Lady E for me: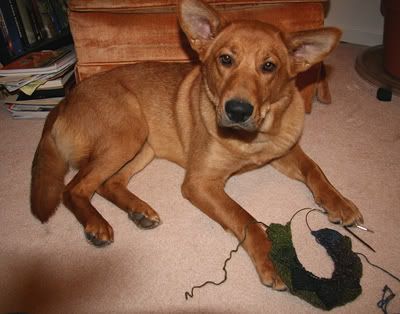 It doesn't look like much yet, but hopefully it will make for a pretty photo soon. As soon as Stella gets to work, that is.