First 40 sighting of the new year.
I worried that I was too obvious with my 40 snapping last night (people were staring), so, as cover, I quickly snapped a shot of
the
girls
like I was taking photos of
everything
: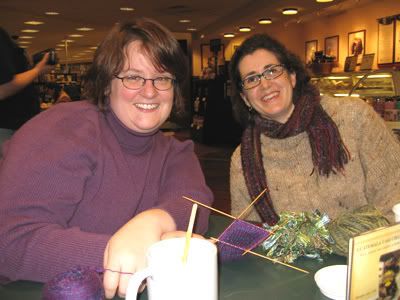 Obvious? Nah, not me.
But wait! I actually finished something! Behold: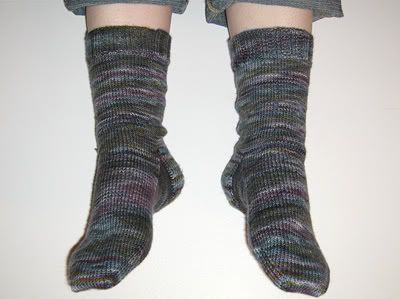 Those are some plain vanilla socks, knit with Claudia's Hand Painted Yarn in the "Walk in the Woods" colorway. Regular sock recipe with 1.5 inches of 2x2 ribbing at the cuff and stockinette for the rest. I used Brittany birch DPNs for these. I love Brittanys, but at 5 inches, these were just an inch too short for knitting adult socks, in my knitting opinion (but they'll be great for baby socks). I think that Brittany only makes 5 and 7 inch needles, and I find 7s to be a bit
too
long. Oh well, the search for the perfect DPNs continues.
Speaking of, I am hoping that my new needles may be
the ones
. Mark has made a request for some red socks, so I ordered some Knit Picks Sock Memories in Redwood Forest. You know that you can't spend under $40 there (very smart, that free shipping limit), so I thought I would try their DPNs, which look promisingly like my beloved Addis, but with much sharper points: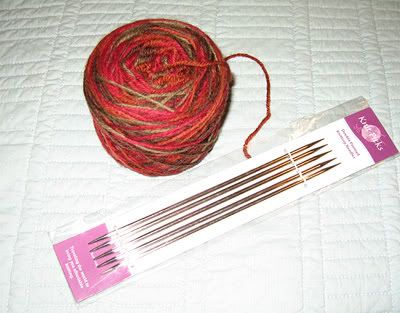 I can't wait to try them out!