Scenes from Wednesday night knitting.
Again, the quality is bad with the camera phone, but here are some photos from knitting tonight: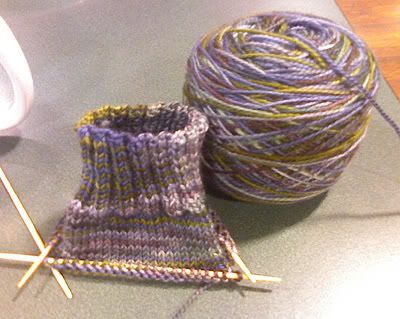 That's the new sock, but not the actual color, which is more blue, not purple. The yarn is Claudia's Handpaint, "Walk in the Woods" colorway. The needles are Brittany birches, which I am loving except for the shortness. I like short needles and all, but these are sort of ridiculous at 5 inches. Unfortunately, they do not make 6 inch needles like my beloved metal Inoxes, so I may spring for the 7s, and then complain here about them being too long.
According to
Jenn
, the
pig-walker
walked by before I arrived at B&N, but
SJ
and I got there in time to see
our buddy
, 40 guy: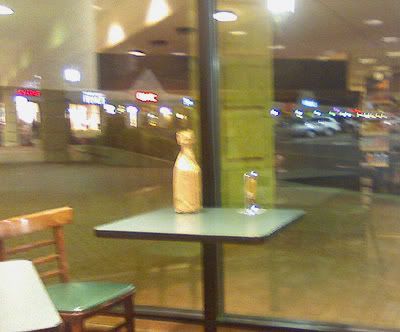 firefly
and
Montana
- thanks for stopping by and for the nice comments! Oh, and you, too,
carrie
and SJ! firefly - have a great time at Belhurst and enjoy the wineries and the weather! FYI, Finger Lakes Fibers is in Watkins Glen :)