Not quite good with the lace yet, but getting there.
Thank you to
Jenn
and
Carrie
for suggesting the use of a lifeline while working the lace portion of the Dream in Color shrug. Brazenly (or stupidly), I did not bother to put in a lifeline as I braved the rest of the lace. Luckily for me, I did finally get the hang of it, and this is the first time I've ever been able to finish patterned lace knitting without some sort of major cock-up that necessitated my ripping out the entire thing and restarting seven or eight times.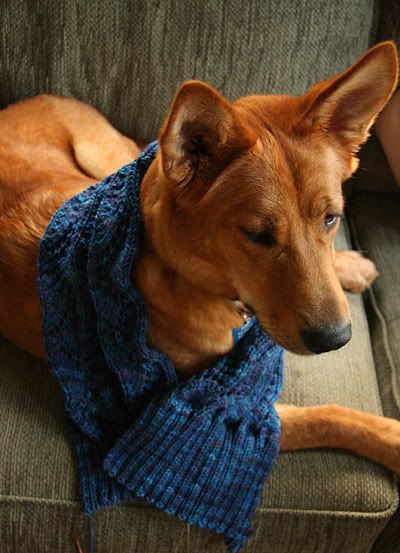 I have about 1-2 inches of ribbing left to go on the second cuff, then I just need to seam the sleeves and pick up and knit the stitches around the body. Hopefully I have enough yarn to finish the job!
Labels: Dream in Color shrug