Okay, enough already.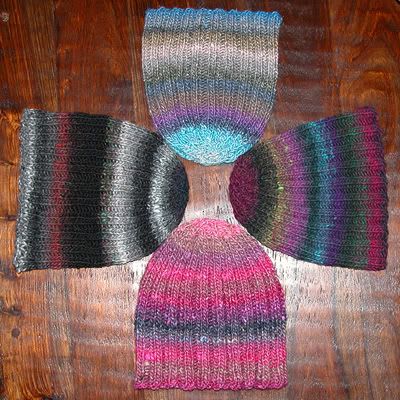 All right, I guess I'm done with the Noro hats for now. Here's what I'm working on at the moment: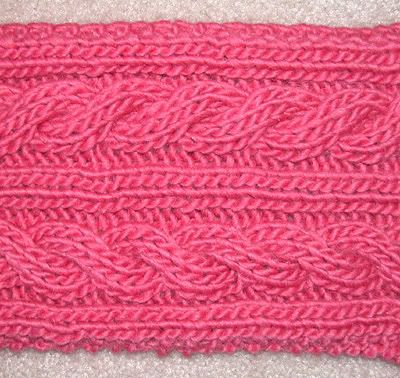 That's on its way to becoming a knockoff of the
Irish Hiking Scarf
from
Hello Yarn
. This pattern is awesome and so fun to knit. The pattern calls for worsted weight and I am using Brown Sheep Bulky instead, so I reduced the pattern from three cable panels to two, and I'm making both right and left-twisting cables instead of just right. It's really an enjoyable knit and I'm sure I'll make another one at some point. It's simple enough to be mindless knitting, yet the cables keep it interesting.