Not much knitting here, but lots of gardening.
So, I haven't gotten a lot of knitting done this week. Instead, Mark and I assembled a new chair that we bought for our front porch: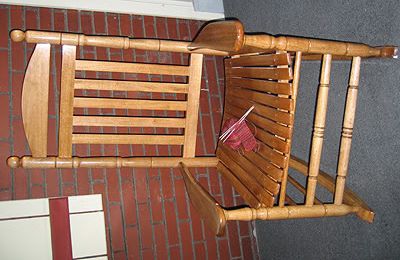 We planted flowers in our back garden: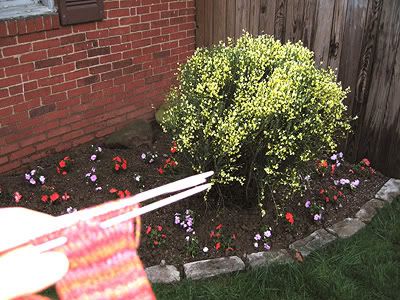 Potted our herbs & vegetable (basil, oregano, parsley and peppers), more potted flowers for the back (begonias) and some lovely geraniums for the front: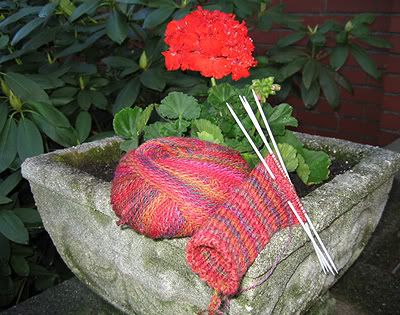 So, as you can see, I haven't gotten a lot of knitting done, but boy, would you look at those colors: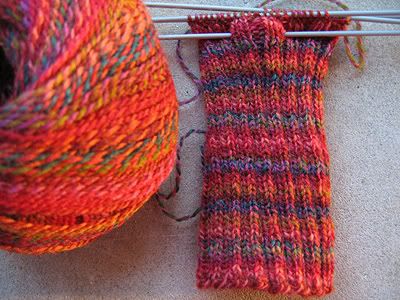 I couldn't find a pattern that I liked for the Koigu socks, so I decided to write my own. This will be the first time that I have ever made up my own pattern for something that wasn't a scarf, so I am pretty excited to see if it will work or not. I'm using Kristin's sock tutorial as a guide for the ratios and when to decrease, etc., and it will be pretty simple - just ribs and cables - so hopefully even I can't mess that up! Stay tuned for progress...