Photo day!
Here's a photo of the completed hat and scarf set I mentioned a few posts back. They're both knit in k2, p2 ribbing with size 17US Addi Turbos. The yarn is Joann Sensations Licorice, and I think the colorway was called fuschia, or purple, or something like that. Behold my scariness: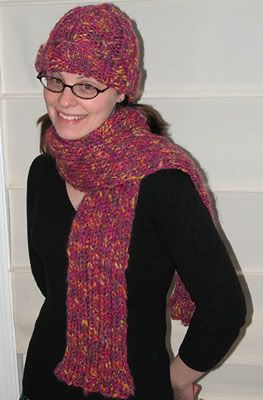 And a closeup of the squishy yarn: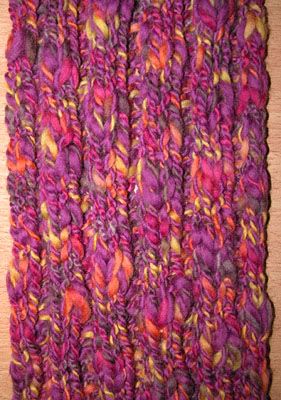 This yarn, as I think I mentioned before, is quite delightful to work with and knit up so, so fast. The scarf is about 6 and a half feet long (I am a big believer in extra long scarves). Viva la Licorice!