No knitting here.
Instead of knitting, I made other stuff today.
I've had the itch to make myself another beaded necklace, so on Saturday, I made a trip to
Crystal Bead Bazaar
in Lawrenceville. I've always kind of wanted a turquoise necklace, but since turquoise can be pretty pricey, could never justify buying one. After seeing a couple of necklaces that I liked recently, I decided to take the plunge and make my own. The wonderful Pam at Crystal Bead Bazaar helped me to select some decent and reasonably-priced turquoise, some silk beading cord and a lovely sterling sliver box clasp, and even gave me a little refresher lesson on pearl knotting. After a couple of hours' work today, I had a finished necklace: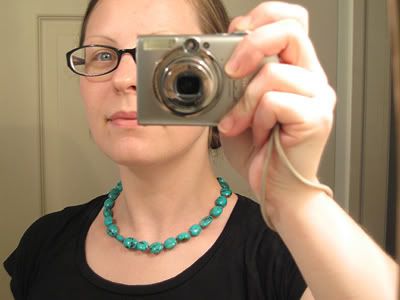 I am not the most even knotter, but I am still very happy with the necklace and know I'll enjoy wearing it for years to come. Thanks, Pam!
After watching
my favorite Food Network program
yesterday, I also decided to do a little baking today: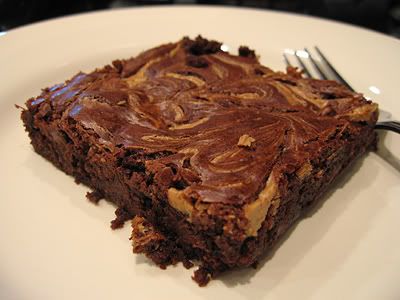 Two pounds of chocolate plus one pound of butter equals
some very yummy brownies
. My goodness, I just love that woman's recipes.
Before devouring the brownies for dessert, I made a chicken and caramelized onion pizza for dinner: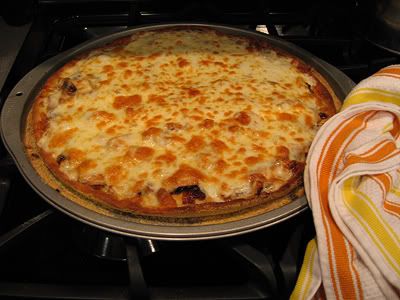 What a delicious day!