And the winner is...
Hopefully some of you have been waiting with baited breath to find out who the winner of
my first-ever blog contest
is.
Here are the names in the bowl, ready to be drawn from: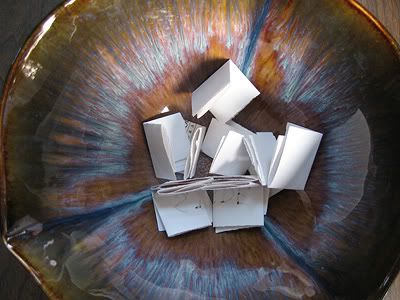 My lovely assistant draws a slip of paper from the bowl: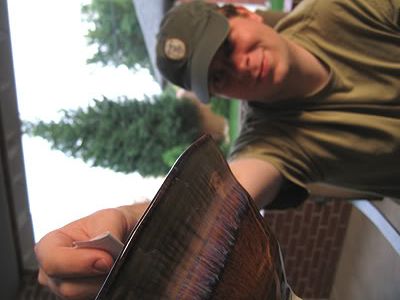 And the winner is...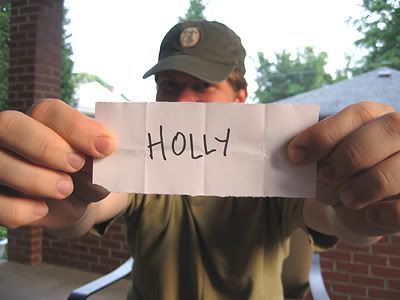 Holly
(hollyboc), please email me at jennylrae(at)juno(dot)com with a mailing address to receive your prize! Seriously, thank you to all of you who commented, and to any of you who read the blog. It's nice to know that I am not just talking to myself (well, here, anyway).
Last weekend, Mark and I went to Middleburg and Leesburg, Virginia. While we were there, I persuaded him to check out a knitting shop in Middleburg called
Hunt Country Yarns
: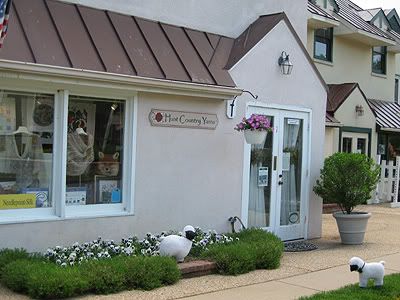 This was a small, yet jam-packed store that I enjoyed visiting. While I was there, I picked up some more Diakeito Diamusse Fine to add to the sock yarn stash: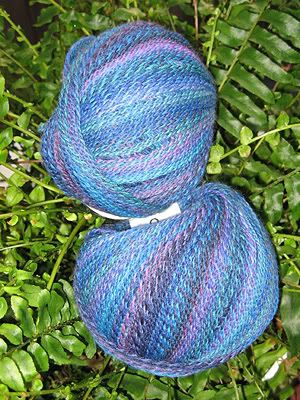 and some absolutely luscious Manos del Uruguay for a hat sometime in the future: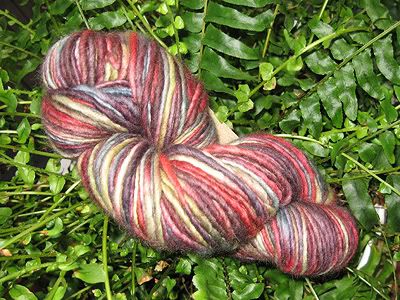 Diakeito sock #1 is now finished, save for stitching up the toe. And Green Gable? That progress shot can be seen in the previous post. That's right, I haven't started it yet. Yet.