Loving it.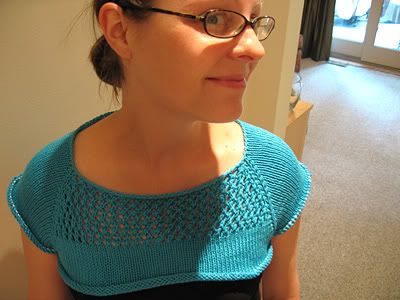 Okay, so maybe not the most flattering photo, but I am really loving Green Gable so far. I just hope that the body fits as well as the top fits right now. Also, I am loving the Cotton Fleece again. I loathe cotton yarns, but this one has just enough precious wool to make it enjoyable, let alone bearable. Hopefully it doesn't stretch too much after washing, unless, of course, the body
is
too tight, then stretching would be good.
Here's what else I am up to: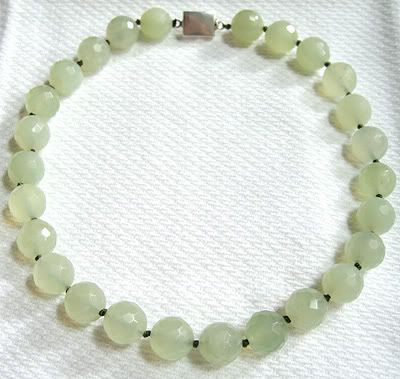 Even though I do not normally wear a lot of jewellry, I lately have been coveting chunky, colorful beaded necklaces. I've seen some in the stores made with cheap glass and poor construction, yet selling for exorbitant prices. So I got myself to
Crystal Bead Bazaar
in Lawrenceville, where the owner and a shop assistant/instructor were very kind and very patient with all of my questions. What a great shop! About $35 later, I left the shop with a sterling silver clasp, some adventurine beads and some stringing materials. In about an hour or so, I had a completed necklace. Instant gratification!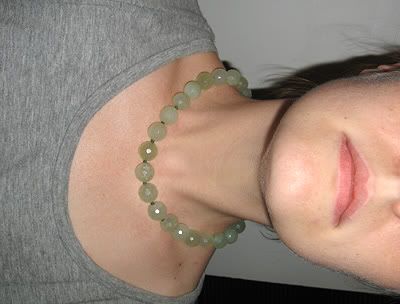 I can't wait to make more chunky necklaces. Maybe an orange colored one to go with Green Gable? Hmmm...