Grover update
Here's my progress so far on Grover: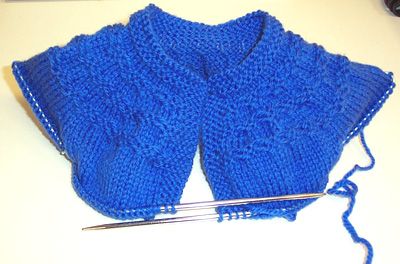 I'm flying right along on this- and going much faster than I did on the green one when I was just learning. No other knitting news to speak of. The socks are on hold and I have not come up with a lace pattern yet for my little Knit Picks Alpaca Cloud scarf.
Work has been keeping me very busy as of late, which is a good thing as it makes the days fly by. Hope everyone has a great weekend!