Excitement!
What am I so excited about?
1.) The safe and healthy arrival of the recipient of these: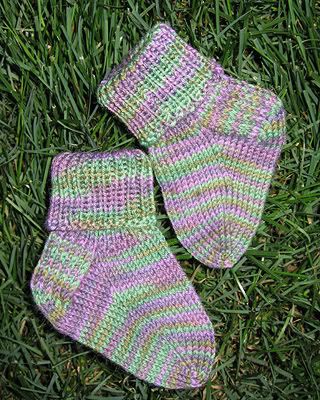 Pattern:
Infant socks by Judy Ellis
Yarn:
Lorna's Laces Shepherd Sock in Purple Iris
Mods:
None to the pattern, but used a twisted German cast-on (my new favorite!)
2.) My excellent new traveling sock in Koigu KPPPM, color P155 (still like it better than the Lorna's):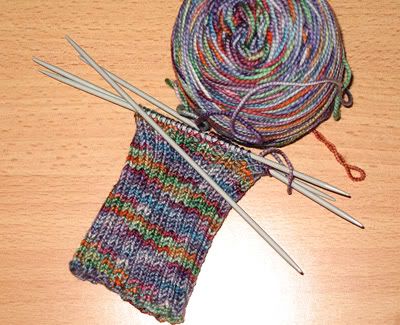 Green Gable is still coming along. I've only been able to do one or two rounds per evening, so it's slowed down considerably. I think I can have it finished by late summer/early fall though, when it will be more comfortable to wear it.
3.)
A new yarn shop.
This is of particular note as it truly will be my local yarn shop - about a two-minute drive or less than a 10 minute walk from my house. The grand opening is this Saturday. Of course, you can expect a full report next week!