Progress update
Just wanted to pop in with a Green Gable progress update: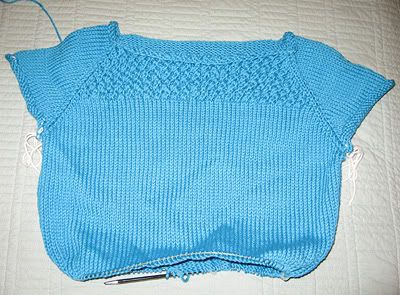 After reading about some mods on the
Green Gable Knitalong
, I've decided to rip out 20 rows or so and re-do the waist shaping. Other than that, this is moving along pretty quickly (for me, at least). Also in the pipeline are some infant socks for Lori's sister, who is due to deliver atanyminutenow.
Off to catch up on some blog reading!